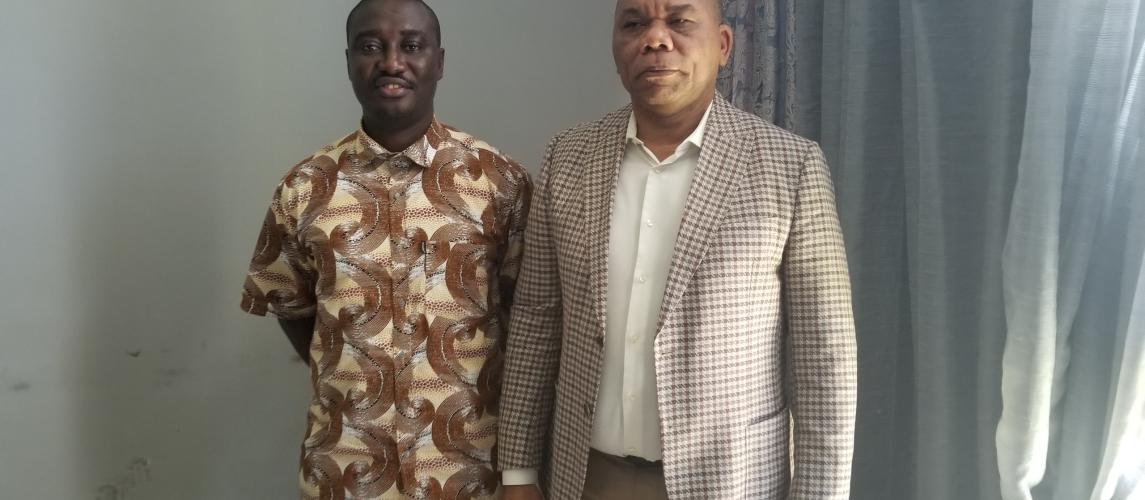 PRESIDENT PRO-TEMPORE CALLS FOR A COMPREHENSIVE EITI PROCESS TO ENHANCE REVENUE INTAKE
PRESIDENT PRO-TEMPORE CALLS FOR A COMPREHENSIVE EITI PROCESS TO ENHANCE REVENUE INTAKE
The President Pro-tempore of the Liberian Senate is calling for a comprehensive and unconditional implementation of the EITI process in Liberia for more revenue generation for the Country.
Pro-Temp Chie indicated that Liberia is losing millions of dollars, especially in the mining sector, due to unchecked or illicit mining, and sees the LEITI as a reliable vehicle to help mitigate these illegal activities. He wants the Liberia Extractive Industries Transparency Initiative to be more robust during its reporting period to boost revenue generation.
The Pro-tempore has pledged his office support to the LEITI in ways that will enhance its efficiency and effectiveness. Pro-Temp Chie made the call on Friday, October 7, 2022, at his Capitol Building office when the Head of the Secretariat of the Liberia Extractive Industries Transparency Initiative (LEITI), Jeffrey N. Yates, honored an invitation from the Office of the Pro-Temp.
During his brief remarks, Mr. Yates informed the Pro-tempore that despite umpteen challenges at the Secretariat, Liberia is currently progressing in implementing the EITI process. He disclosed that the Secretariat presently has a unified Multi-stakeholder Group and a committed Secretariat that strive to deliver a better and transparent resource management regime to Liberia.
Mr. Yates extolled the Pro-Temp for the meeting and admonished him to rally support for the strict implementation of the EITI process. Yates noted that the EITI remains a vital element of inclusive national development if fully supported and implemented.  
In response, the Pro-tempore promised to invite the LEITI Secretariat to make a report to the plenary that will include gains, prospects, and challenges upon the legislature's return from its constituency break.